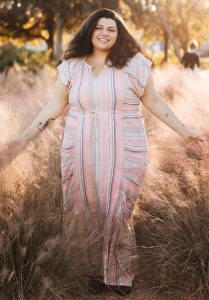 After graduating with a Bachelor of Arts in Psychology at St. Edward's University, I worked as a support staff member for adults with disabilities at Bona Terra, the day habilitation center. While there, I learned invaluable life lessons while also helping to create the curriculum. I later worked as an office manager for neuropsychologist Dr. Bridget Amatore in New York; she inspired me to journey back into academia to acquire the credentials to help people in a more personal and direct capacity.
I received my Masters of Arts in Professional Counseling at Texas State University, with a focus on grief counseling. I served as a counseling intern at the Christi Center, where I provided counseling services in both individual and group therapy formats. While at the Christi Center I received comprehensive training on how to assist people experiencing deep grief. I also served as a counselor intern at Northwest Counseling and Wellness Center, where I learned how to integrate evidence-based mindfulness practices into group therapy for healing those recovering from addictions.
My natural proclivities, personal life experiences, and exposure to cultural diversity have shaped me both personally and professionally. My aim is to help as many people as I possibly can with the time I am granted on this earth. I bring to the counseling relationship a unique perspective, an empathetic ear, and an authentic desire to see you thrive.