Quick & Easy Therapist Specialty Chart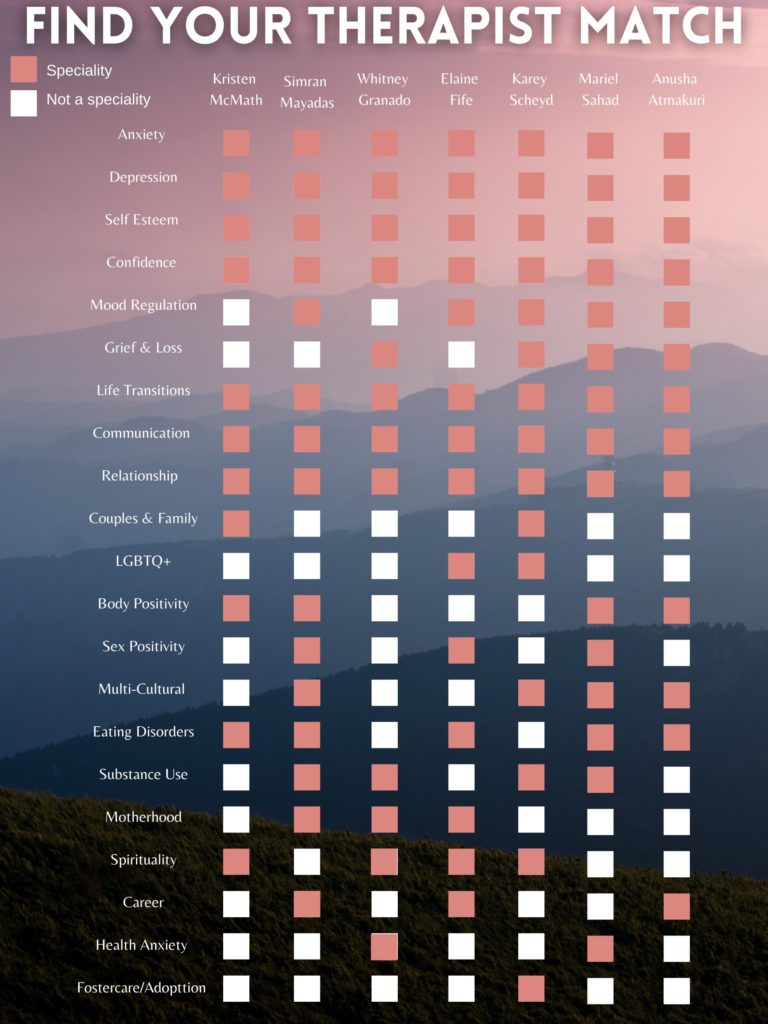 Browsed our therapist profiles and still need more help choosing a therapist?
Our Client Care Coordinator can help you decide.
Contact Anusha at:
Meet the Bloom Therapy team
Our Therapists
We are a group of dedicated and inspired licensed providers, always increasing our training in a variety of therapeutic modalities to best suit your individual needs, strengths, and personalities. All Bloom Therapy LPC-Associates are supervised by Katy David, LPC-Supervisor, and have been specifically chosen for their interest and dedication towards mastering experiential, holistic, and somatic therapies. We recommend you start by referencing our "Quick & Easy Therapist Specialty Chart", and then visit the therapist profile pages that specialize in areas you are wanting help with. If any of the profiles resonate with you and sound like a possible fit, contact them directly for a complementary 15-minute phone consultation. Feel free and call more than one therapist. Trust your inner guidance, and feel free to shop around at other counseling practices before deciding. It is most important that you find a therapist that is a great match for you.