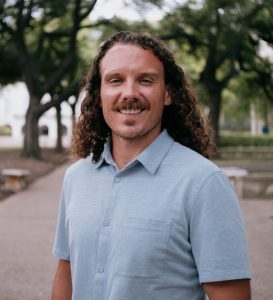 Group Details:
Every Tuesday from 6:30 pm- 8 pm
**Group will begin when at least 3 members have joined**
Location: 1206 West 43rd Street, Austin, TX 78756
Group Therapist/Led by: Hunter Ward
Contact Information:
512-522-7555 / [email protected]
 Cost: $40 ($100 for initial pre-group session)
ROOTED & RESILIENT is a mixed-gender adult process group open to those over the age of 20. This interactional group focuses on building, exploring, and sustaining relationships. While there is no prescribed agenda for each session, members are encouraged to talk honestly and directly about their feelings while also receiving and offering support and feedback to other members.
                    __________________________
Joining The Group
Before beginning your journey in group, we will hold a pre-group session to ensure you are a good fit, answer questions you may have, and provide you with the necessary information to flourish. If you are ready to build healthier and happier relationships or just feel better in life I encourage you to reach out! You can fill out the form below or contact Hunter Ward at [email protected] or 512-522-7555 with any questions.
                                                                 

 ___________________________
What is Group Therapy and How Can it Benefit You?
Group therapy allows individuals to gain insight and understanding into one's thoughts, feelings, and behaviors by exploring relationship patterns inside and outside the group. How we interact within group therapy tends to mimic how we interact outside the group. Thus, group therapy can create the beginning of personal change, carrying into one's outside life. Group therapy offers a unique opportunity for individuals to talk honestly and directly about feelings while experimenting with new interpersonal behaviors. By receiving and offering support and feedback, the supportive group environment can decrease feelings of isolation, distress, depression, anger, and anxiety.
Group therapy has an extensive proven history of being an effective therapy modality, and some clients find group therapy as helpful as individual therapy. For some, it can be even more effective if social support and learning about interpersonal relationships are essential treatment focuses. Additionally, group therapy is a safe and encouraging place to apply insights and skills learned in individual therapy. The here-and-now relationship dynamics allow the therapist or members to assist you in noticing parts of yourself that may not have been clear in individual therapy. By exploring reactions through relationship dynamics in real-time, deep-rooted growth happens naturally.
Ideal Group Member:
Do I have to have specific interpersonal troubles to benefit from group therapy? The short and simple answer is no. Many clients who seek group therapy do so without an explicit interpersonal complaint. Whether you feel something is missing in life, feelings of meaninglessness, identity confusion, anxiety, or mild depression each complaint has its interpersonal roots. Most of these complaints connect to present or past relationships and how one feels about oneself, others, or one's life due to those relationships.
For those experiencing more interpersonal troubles such as recent rejection, feelings of isolation, being pushed into specific roles, or mistreatment, group therapy provides an enriching experience to access relational patterns and feelings that may be the source of the presenting concern.
The ideal group member is able to commit to at least 12 weeks of the Rooted & Resilient group. They are looking to participate consistently each week and be present within the group dynamic, as well as, open to learn new things and new ways of being with others.
What's Covered in the Pre-Group Session?
A brief explanation of the interpersonal theory of therapy and how group therapy can address and correct interpersonal problems.
Clarify misconceptions and unrealistic fears about group therapy.
Offer guidelines about how to best participate in group and set positive expectations.
Typical frustrations of group, especially early meetings.
Discuss the role of the group therapist.
Offer guidelines about the duration of therapy.
Discuss group ground rules such as confidentiality, attendance, and extra group socializing.