Taught by Katy David, LPC-S & Wesley McGuffey
Free True Love Workshops
Our next free workshop will be held on Friday, July 22nd from 3pm–4:30pm @ 1206 W. 43rd Street, Austin, TX. There will be an optional Q&A portion from 4:30 to 5pm for those who want to stay for that portion. Please RSVP to
[email protected]
if you plan on attending! Walk-ins will be welcome if space is available.
If you have the desire to find your perfect match, that means you have the perfect match out there waiting for you. Every human desire is a roadmap to your highest potential manifestation. If the possibility did not exist, neither would the desire. Your desires are your higher self calling you to action and lighting the way.
Would you like to learn an effective, efficient, and practical Formula to Find True Love?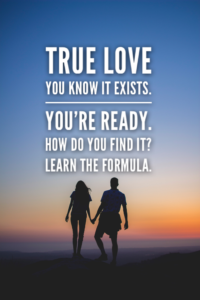 Katy David is Bloom Therapy's Founder & Supervising Clinical Director. Wes Mcguffey is Katy's husband. He is a musician, music producer and attorney who also happens to be passionate about helping people find true love. Together, Katy and Wes donate their time to share with you their proven formula to find True Love quickly. Both of them followed "the formula" independently, which led them back to each other 5 years ago, after a brief encounter 17 years prior. Since getting married, they have tweaked and improved upon the formula to make it even more effective and applicable to all people who believe in "the one" and are willing to follow an intentional process to find their person. This formula has worked for themselves, their friends, many of Katy's clients, and even one of Bloom's associate therapists! Many they have shared it with have found their person in just a few months. Those who are single and those who are in unsatisfying relationships have been able to get the clarity and direction they need to make healthy changes and find the relationship of their dreams. Please note that this is not a workshop for couples who want to improve their relationship. These free and powerful teachings are for those who are either single or willing to critically evaluate, and potentially leave, the relationship they are in. The method relies on specific behaviors from you as well as the Laws of the Universe. The first is controllable and the latter is predictable. Your success relies on your actions.
How do I sign up? When does it meet?
These workshops are FREE and open to anyone who is single, believes their person is out there, and wants to find them. We currently offer this workshop monthly. You only need to attend one of these 90-minute workshops to learn the material. The content will be exactly the same for each of the workshop days. During the free workshop, we will share, in detail, our formula for finding True Love. After you attend one of these free in-person workshops on the date of your choice, you may apply, if desired, to join our newly launching True Love Dating Groups. There is absolutely no pressure to join a group after attending the workshop. You may simply take the formula and implement it on your own. Here are the scheduled dates/times for upcoming free workshops (please just choose one to attend): 
Friday, July 22nd 3pm–4:30pm (optional Q&A til 5pm)
Future dates/times TBD. This page will be updated as additional workshop dates are added, so please check back. We welcome emails requesting workshop and/or group times that work with your schedules!
All True Love Workshops & True Love Dating Groups will be held at Bloom Therapy's community event building, which is located at 1206 W. 43rd Street in central Austin (#1206 is the gray stucco building across the street from Bloom's main counseling building, which is also gray, but is #1205).
While walk-ins are welcome, we do appreciate your RSVP so we can plan accordingly. Water, coffee, and tea will be provided. Please email Katy at [email protected] and let her know which workshop date you plan on attending, and if you will be bringing any friends with you, so that she can prepare handouts and seating for an approximate head count. Walk-ins are welcome to attend the free workshops, provided there is space available.
While we've been enjoying offering these workshops as in-person experiences, we do anticipate interest/requests for virtual workshops and groups. To be notified when virtual options become available, make sure you are on Bloom's email list. You may sign up on the bottom of this website.
The True Love Dating Groups will meet twice monthly starting in June, and will be open groups with rolling enrollment. These follow-up twice-monthly group meetings are being offered for those who want/need more personalized guidance and accountability to follow the formula throughout the dating process. Members will have opportunities to share their dating experiences while following the formula, receive personalized coaching from Katy and Wes, and be able to receive feedback/accountability/support from other members. While the free informational workshops are open to all, there will be an application and approval process to join the groups, in order to ensure group cohesion and readiness. You must attend a free workshop before joining a group. You will have a good idea of whether you are a good fit to join a group after attending the workshop.
About the Instructors.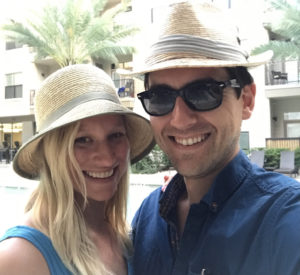 This community learning opportunity will be led by Bloom's founder, Katy David, LPC-S and her husband, Wesley McGuffey. Katy is a holistic psychotherapist, spiritual teacher, and the Supervising Clinical Director of Bloom Therapy. She has been passionately teaching this formula to her clients for a few years, and is excited to begin sharing it more broadly, in a format that more people can learn more efficiently. She is extremely excited to offer this free workshop while teaching alongside her true love and husband, Wesley McGuffey. Wes is an attorney and musician with the passion and knowledge for helping people find true love quickly. Their hope is to inspire and empower others to find the bliss that they are blessed to enjoy every day.
Please note that these True Love Workshops & True Love Groups are not therapy. This is intentional dating coaching that teaches a recipe to find True Love, and combines elements of guidance, support, sharing among group members, and accountability. Note that Wes is not a licensed mental health professional. This is a coached class/group led by 2 soul mates who discovered a formula to find True Love; they want you to do the same!