Led by Katy David, LPC-S & Wesley McGuffey
True Love Dating Groups
We are currently accepting applications for our (extremely affordable) True Love Dating Groups. These are spiritual, intentional, biweekly dating groups for single humans who are serious about finding their person. Personalized guidance, group support, and accountability can make it easier to follow the formula. In these groups, you will receive personalized coaching from Katy & Wes while having the opportunity to share your dating process with other group members who are on a similar journey.
Twice-Monthly Coached Groups will start when we have at least 4 participants sign up.
Open Group Format (rolling enrollment with month-to-month commitment)
3-4:30pm two Fridays per month.
Optional 30-minute socializing 2:30-3pm before Group
$60 monthly fee includes 2 group meetings per month and email support for brief questions/quick feedback.
group size will be between 4-8 people to maintain quality support.
Water/coffee/tea provided
All True Love Workshops & True Love Dating Groups will be held at Bloom Therapy's community event building, which is located at 1206 W. 43rd Street in central Austin (#1206 is the gray stucco building across the street from Bloom's main counseling building, which is also gray, but is #1205).
These follow-up twice-monthly group meetings are being offered for those who want/need more personalized guidance and accountability to follow the formula throughout the dating process. Members will have opportunities to share their dating experiences while following the formula, receive personalized coaching from Katy and Wes, and be able to receive feedback/accountability/support from other members. While the free informational workshops are open to all, there is an approval process to join these groups, in order to ensure group cohesion and readiness. You must attend a free True Love Workshop before applying to join a group. You will have a good idea of whether you are a good fit to join a group after attending the workshop.[/vc_column_text]
How do I sign up?
You must first attend a (free) True Love Workshop to learn the formula and make sure you feel ready to commit to the process. You may request to join a group in person after the workshop ends, or you may email [email protected] and let her know you're interested in joining a group. She will arrange a brief consult with you to ensure the group is a good fit for your needs.
About the group leaders.
Katy David is Bloom Therapy's Founder & Supervising Clinical Director. Wes Mcguffey is Katy's husband. He is a musician, music producer and attorney who also happens to be passionate about helping people find true love. Together, Katy and Wes offer personalized guidance and support as you follow their proven formula to find True Love quickly.
Please note that these True Love Workshops & True Love Groups are not therapy. Group members are screened via an application process to ensure the group will be useful for them at their current level of evolution. Perfection is absolutely not required; a certain level of personal balance is. Do you believe in True Love? Do you generally like yourself, enjoy your own company, and enjoy life? If all of those answers are YES, you are probably ready for this group. This is intentional dating coaching that teaches a recipe to find True Love, and combines elements of guidance, support, sharing among group members, and accountability. Note that Wes is not a licensed mental health professional. This is a coached class/group led by 2 soulmates who discovered a formula to find True Love; they want you to do the same!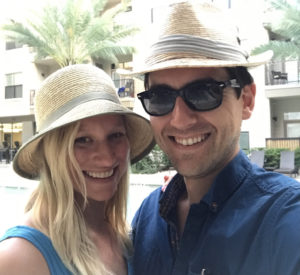 [/vc_column_text]
If you are unable to make these scheduled group times, but would like to join a group, email Katy at [email protected] to communicate your interest and availability. We do plan to add more group times to meet demand, and would love to hear your input!
While we are launching this opportunity as an in-person experience, we do anticipate interest/requests for virtual groups. To be notified when more group times and virtual options become available, make sure you are on Bloom's email list. You may sign up on the bottom of this website.